Anyone running an online business need no introduction on the benefits of SEO and its impact on their profitability and success. Being visible among the millions of websites and services in today's crowded internet is almost impossible without SEO. As the importance of SEO is well-known, it is obvious why companies try to include it in their online strategy.
But, the real challenge appears when you have to choose between hiring an in-house SEO team and outsourcing your SEO. While both these options have their pros and cons, for those of you looking for a cost-effective solution, outsourcing is the best idea. If you compare the costs involved in both methods, outsourcing SEO emerges as the clear winner in terms of cost savings. Let's see how.
In-house SEO
In-house SEO can give you better control and allocation of available resources, but it is relatively expensive. A brief breakdown of the costs involved in in-house SEO mentioned below.
•  Human resources cost
You need expert resources on your in-house team, don't you? And so you will have to conduct a lengthy recruitment process to get the right talents. But, the costs do not stop with recruitment alone. You are supposed to give a regular salary package and this is an important investment into your in-house SEO.
You need to provide all the employee benefits to your SEO team just the way you provide it for your other employees. You cannot run a good team without a proper guidance from an experienced SEO professional. And they are hard to find and are usually expensive.
The support staff required for SEO will also have to be trained and thus your budget will have to include this training cost too. And, when some of your SEO staff becomes unavailable, finding someone else to take over their job as a temp is also a costly affair.
•  Technical costs
You will have to procure the necessary tools, technology and infrastructure required for SEO. Softwares such as Web Trends, Google Analytics, SEMRush, Webmaster Tools and other SEO tools that provide insights into the traffic, design and editing tools for content creation and management must all be included in the technical resources required by the company.
•  Management overhead
This is a direct effect of adding a new employee for the sake of SEO. Your project managers will have to spend extra time and resources for scheduling the SEO activities and manage the additional SEO staff.
Now let us see how these above mentioned costs are dealt with SEO outsourcing.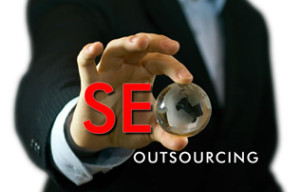 SEO Outsourcing
When you outsource to an SEO India company that delivers the required services on a contract basis, you don't need to invest your time, money and resources to hire and manage a special in-house team.
The human resources and technical costs mentioned earlier are greatly reduced by an outsourcing model. Outsourcing requires only a fixed payment that is made monthly, quarterly, half-yearly or annually and does not include the human resources costs at all. You don't have to conduct a recruitment process or provide employee benefits and you don't have to worry about your key staff falling ill or work being lagged as well.
The Houston SEO firm has the necessary skills and expertise to take care of all your SEO activities and thus keeps you free for focusing on more creative processes. SEO firms have all the tools and technologies and have experienced professionals for making a careful analysis and creating better campaigns.
By outsourcing SEO, you pay for only what you need. It eliminates training expenses and reduces management overheads. You can easily unload your technical training and economic burdens related to human resources onto the SEO firm. And, all you have to pay is for the services they provide you.
So, when do you plan to go for SEO? Make sure to keep these things in mind before building an in-house team or outsourcing your SEO requirements to a firm.