Every business wants to take advantage of the search engine traffic and bring more visitors to their business and so do you, right?
But, are you wondering how to do it?
Well, there are three simple ways –
•  You have to optimize your website yourself to rank higher in the search engines and get more traffic.
•  Make use of paid search advertising.
•  Finally, hire an SEO company to do the work for you.
Many businesses choose the last option.
Ideally, a good SEO company will prepare data reports, optimize your website, will retain a constant communication and follow up with rankings.
On the other hand, a wrong company makes false promises that sounds legitimate and exciting, but never generates results. So, it is important to find quality vendors.
Now, let's take a look at why you should hire Sugar Land SEO company.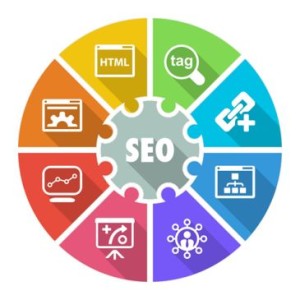 Why Hiring an SEO Company is the Best Option?
Here are a few benefits that a professional SEO India company offers which will give you a clear picture on why you need them to grow your business.
•  It helps to save time, money and resources. You get more time to focus on your core business tasks; whereas you have the SEO experts to optimize your website with experience and knowledge.
•  You get to learn the customer behavior pattern with the help your SEO India team. An SEO expert can help you filter the customers as per your requirement with regular tracking.
•  You can explore new markets and open up new business opportunities with the help of search engine experts.
•  A good SEO company will help you create a good strategy and action plan to let you bag all kinds of business opportunities.
What Questions to Ask an SEO Company?
Before you plan to move forward with an SEO company, make sure you ask them the following questions:
•  How long are they in the business?
•  Do they follow best Google Practices? If yes, ask them what are they?
•  What type of content strategy will they suggest for your website?
•  What are their link building strategies?
•  Does their strategy have local listing management or local SEO facilities?
•  How will they measure your website success?
•  How will you communicate with them?
•  Ask them for successful case studies they have done for their previous clients.
•  Based on your budget, ask for a detailed proposal outline that they will recommend you to achieve SEO result.
But, how can you identify the signs of a reputable or a good SEO company from the answers to the above questions? Take a look at them below.
•  The business must be transparent and honest. They should be willing to provide evidence of all the past work they have performed and provide reasoning behind each of them.
•  You should work with a company who are attentive to your needs and provide top-notch customer service.
The best thing to identify their reliability is by communication. Do they answer your questions promptly? Do they maintain consistent communication to answer all your queries? Which medium do they choose to connect? Some SEO service provider uses the phone, VoIP or email, while some may choose a project management tool to organize their work.
•  We know that as a business owner, you would love to Rank #1 in SERPs (search engine result pages). But, if an SEO Company promises an overnight result, then it's a red flag. Look for someone who asks for a reasonable time to improve website visibility.
•  Make sure the company you are hiring or vetting has stable ranks in the search engine for themselves. If they can do it for themselves, they can definitely do it for you.
•  If the company is attached to an SEO community, then you can get a peace of mind, as your strategy will be proactive. This means with the presence in a community they stay in touch with ever changing SEO environment.
So, open up new horizons for your business by hiring a reputed SEO company.