As an industry, Esports has grown to be one of the largest in the world. With a global reach and an audience that stretches from east to west, it is not an exaggeration to say Esports is a monstrous industry. In 2020, the Esports industry was valued at just over 950 million USD. As far as global estimates go, the industry is expected to grow to reach almost 1.6 billion by 2023. So where do these revenues come from? A large majority comes from advertising and sponsorships. The industry is lush with advertisement opportunities, and considering the audience size, it is no wonder companies are homing in on the industry as a place to grow their brand. Capitalizing on this international market, however, takes more than just willpower alone. It also takes the expertise of an eSports agency.
What is an Esports Agency?
Before jumping right into the Esports world, it is important to have experts in the industry by your side. This is where Esports agencies come in. Just as there are experts in every field or industry, so too are there experts in Esports. Esports agencies are composed of teams of industry specialists who know the ins and outs of the industry and how gaming audiences behave. An Esports agency can act as your guide into and around the industry, sharing insights on trends, audience demographics, and extensive marketing research.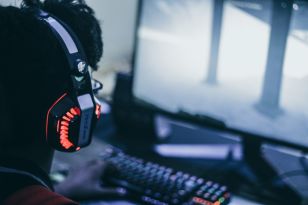 How an Agency Can Help You
There are many reasons why you may be looking into partnering with an Esports agency. For those within the industry already, working with a Esports agency can help you build your brand amongst gaming audiences. For outsiders looking in, an Esports agency can serve as your guide through the virtual video game realm, and they can help your company better understand what it takes to land it big with the gaming audience. Esports agencies are the experts when it comes to understanding audiences, planning material that will resonate with them, and executing delivery for a critical hit.
Experience in the Field
You may be able to enter the Esports market without an Esports specialist, but the likelihood of you succeeding in the long run is quite low. By partnering with an Esports agency that is experienced and well versed in the industry, you immediately gain an advantage and have access to a plethora of industry-based knowledge. Esports is a massive world that is easy to get lost within. Without a guide, your brand will be lost amongst the crowd of marketers and Esports leaders who know how to command the spotlight.
Knack for Storytelling
When it comes to successful marketing and branding within the Esports world, storytelling is the lead support. Esports audiences crave action and adventure; they don't just want to sit back and watch; they also want to be involved. Creating compelling narratives that bring the consumer along for the ride is an incredibly effective tactic for this digital audience. When in the market for an Esports agency, you will want to find a team that understands the importance of storytelling and knows a thing or two about crafting captivating, compelling narratives.
Collaboration is Key
One of the most important features an Esports agency will bring to the table is a focus on collaboration. Working with an agency that listens and works alongside you is the key to creating great material. While an agency can certainly create branding strategies and come up with great ideas, these efforts will fall flat if the final product doesn't suit your brand. Consumers are well versed in advertising and branding efforts, and they have a keen eye for when branding or messaging doesn't match the company behind the slogans. Increasingly, customers want more authentic and transparent marketing efforts, and the Esports audience is no different.
Always Review the Portfolio
You want to have an idea of what an Esports agency has to offer before signing any deals. Most Esports agencies will have a portfolio for you to view on their website. Another good source is to look for online reviews. Check to see what others are saying and pay special attention to reviews that describe the experience of working with the agency.
Finding the Right Agency
It can take some time to find the perfect Esports agency, but spending time researching and understanding your options is the only way to find the perfect fit. If you're in doubt, reach out and start a conversation with the agency. No matter your product, there will always be an agency out there that is ready to bring your brand to the next level.