Video game advertisements are becoming ever the more popular amongst consumers, and they are often more sought out than the games themselves – but why? And how can businesses use this to their advantage? Let's take a look at this new frontier of advertising and see what is in store for the future.
TV and Radio Fall
TV and radio advertisements just don't work like they used to. Consumers watch Netflix and skip on those pesky commercials, and they use Spotify to avoid them on the radio. The fact is, businesses have been struggling to reach audiences in the same ways they used to. This means that companies have had to look for alternative means of marketing, which is where video game advertisements were able to fill the gap.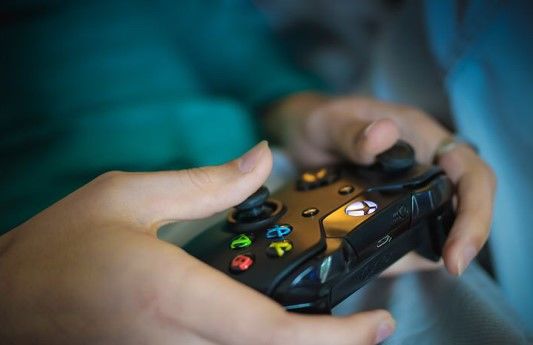 Video game advertisements have been regarded now as the new battleground for advertising, as old methods fail to catch the attention and loyalty of consumers. Businesses needed somewhere to turn, and video game advertisements are just the right place. These are modern times, and advertisers can't continue to rely on old methods that no longer work. Modern solutions, such as video game advertising, are completely necessary in this day and age, when consumers don't have the time or the desire to sit in front of long, boring advertisements.
Consumer Expectation
We now live in a time where consumers know that companies are trying to advertise to them, and they get bothered by constant bombardments of marketing. This can even lead to negative associations with the product that is being advertised to them. Advertising is often regarded as the enemy for consumers when it comes to other methods; however, businesses have seen a totally different outlook when it comes to video game advertisements.
Consumers actively seek out and enjoy interacting with a lot of video game advertisements, and they even make videos discussing where to find these "Easter eggs" with their fellow gamers. Consumers today want to be engaged with, so businesses need to make sure the advertisement itself is fun enough and grabs attention. Rather than sitting through ten minutes of commercials, a gamer can be excited when they unlock that Redbull themed power drink for their character, and they will have more positive feelings about the product as a result.
Video game advertisements are often entertaining, and they allow an unprecedented level of connection with the consumer base for companies. Consumers want fun, especially in such a fast-paced society like ours, when relaxation time is highly valued.
Reach and Influence
Video game advertisements can reach a huge consumer base. Not only does the video game advertisement reach the standard purchasers of the game, but many others that may follow the gamer on YouTube or social media as well. Many gamers have astounding influence on social networks and YouTube, reaching millions with video walkthroughs, tips and tricks blogs, and posts about cool new finds in the game. This "second-hand advertising" means that companies get way more exposure without putting in way more marketing efforts.
Cost
Video game advertisements are also much easier profit-wise. While TV and radio advertisements, as well as other marketing channels, can be extremely expensive, video game advertisements are often cheaper and offer more long-term benefits. After all, the gamer may see that advertisement every time they play, and they may interact with it on a daily basis. How many consumers are going to watch the same commercial over and over? Gamers pay for the video games, meaning that, even if they don't buy your product, you won't be out a ton of production money for nothing. The game sales will already cover production costs, and then businesses can make additional money by using their products in-game as advertisements.
You have much less to risk financially when going into video game advertisements because it's a much safer bet for your money. Businesses can rely not only on the proven success of these video game advertisements, but on the low cost of them, too. It's a win-win situation for companies who are trying to market strategically.
Overall, video game advertisements are an excellent way for businesses to market effectively, and they have been trending upwards as video game technology progresses. Businesses can reach and secure much larger consumer bases than ever before, and they won't break the bank to do it. Any wise company that needs marketing should consider video game advertisements before all other streams of advertising.