There are many ways a voice marketing agency can help your business grow and thrive. Voice marketing is an immensely important step in developing your company identity and image, as well as in targeting the right audience and marketing effectively out of knowledge rather than assumption. Here are three reasons why approaching a voice marketing agency can benefit your business.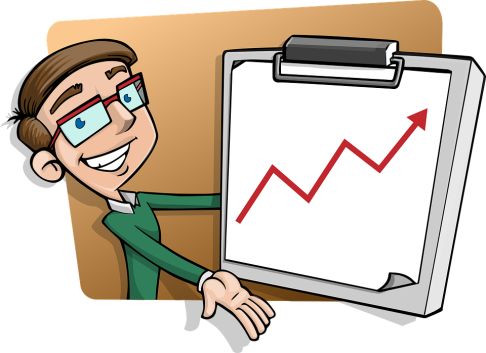 Find Your Voice
A voice marketing agency can help you find the voice for your business. It will help your company to create a solid identity and foundation for values you and your customers can believe in. Your customers and clients want to know who you are as a company, what you stand for, and what they can count on you to do or make. What is your company setting out to accomplish? What do you want to provide customers with, and why is it valuable to them? What values do you want your company and its employees to uphold?
By identifying your identity with a voice marketing service, customers will not only be clearer on whether your product or service is right for them, but they will also be more likely to support your company. Customers like to know that a company has good interests at heart, that they are honest, and that they consistently deliver what is expected of them. Voice marketing can help you develop a loyal customer base that truly believes in and wants to support your business. You need a voice to market with, and the professionals at voice marketing agencies know how to help you find and nurture the right one. Nobody likes or is loyal to a company with non-transparent, inconsistent values and no niche area of sales, so it is critical that you approach a voice marketing agency to avoid the mistake of creating a flaky image.
Customer Insight
Voice marketing agencies also give you amazing insight into your customers' behavior, shopping trends, preferences, cultural practices, and trend movements. Voice marketing companies will help you to ensure you understand your target audience and their habits, which is crucial for marketing effectively. Marketing blindly won't give you great results because you aren't reaching the people that are most likely to want your product or service, and you aren't reaching them in an optimal way if you do. Voice marketing lets you see everything you need to know about your customers so you can market to them as accurately and effectively as possible to save you both time and money.
Without voice marketing, you'll waste countless hours and dollars on trying to advertise to a customer base you know too little about. Professionals at a voice marketing agency are able to get you the most for your money and maximize the impact of your marketing tactics, furthering the success of your business much more significantly than you can manage on your own. Customer insight is one of the most important aspects of marketing, and professionals at voice marketing agencies have the expertise to provide it to you—and to strategize how best to approach marketing based on that information.
Analysis by Professionals
Voice marketing agencies are professionals that can analyze your grow strategy for successes and failures and determine what will best impact your business for larger positive growth in the long term. These experts will also provide you with detailed reports of the data from your customers and sales; it will also help you to understand the analysis of what that data means. A good voice marketing agency helps you to become informed and ready to make vital decisions for your business without guessing.
You shouldn't have to just go by trial and error when it comes to your business. Your company's success and livelihood depend on your ability to market and sell well, which requires the invaluable help of voice marketing agencies and their extensive knowledge, tools, and tactics for accurate analysis and reaction to data trends of your business. Overall, voice marketing agencies are crucial for the success of any business. Voice marketing experts help you develop the foundational identity for your company by gathering important customer and cultural insight and analyzing and adjusting your marketing tactics in light of those detailed data reports. Don't let your business marketing be guesswork; hire a voice marketing agency and do right by your dream company.