Hiring a video production company to boost your marketing efforts is a great idea. With millions and millions of people visiting YouTube and other video based platforms online daily, video marketing is one of the most effective ways to reach your target audience.
Regardless if you are creating video for internal training or promoting your company externally, there are a number of things that you need to think about before you contact a corporate video production company. There is information video producers will need to understand, such as the size and scope of your project, but more importantly, you need to assess the company's ability to create the video that you envision.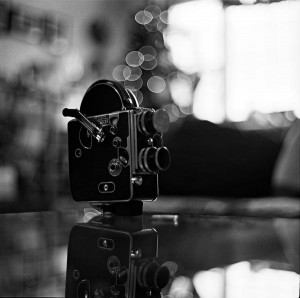 When to hire a video production company
There is no shortage of reasons to hire a video production company for you next marketing campaign or promotional effort. You can hire them to create video for a wide variety of projects such as:
•    YouTube video series
•    Corporate employee training videos
•    Online and TV commercials
•    Website video
•    Promotions video for new products and services
There are many instances when a video production company can help you achieve your video marketing goals and objectives. But, before you hire a video production company, you need to understand what you should be looking for and the attributes that make a great corporate video company.
What to look for in a video production company
Hiring the right video production company is essential. Finding a company that understands your video goals and objectives is the key to producing the final product that makes your vision for the video come to life.
There is a lot to think about when looking for a video company to work with. The following examines what to look for in a video production company:
•    Location or studio shooting: Ideally, you want to work with a video production company that provides you with shooting options. You never know when you video idea will change and you may need to shoot in a different location. Make sure the video company you choose provides you with on-location and in-studio shooting options.
•    Experience and skill: There is nothing that makes up for experience and skill. Companies that have worked in the video production industry for years and have the skills and background to create any type of video you want will make it easier on you. They will be able to offer you advice and help you refine your idea so that it has maximum impact.
•    Previous work: If you ever question the credibility of a video production that you are considering, all you need to do is look at their previous work. Taking a look at the video they have created in the past and the companies they have worked with is a great indication of what you can expect if you choose to work with them.
•    Service options: it is important to work with a video production company that provides you with all the video services you need to complete your project. From shooting, editing, producing, and publishing, it is ideal to work with a company that can do it all in-house.
•    Area of expertise: Depending on the type of video that you are looking to produce, you may want to consider a video company that specializes in a specific type of video production. This will ensure that you get the type and quality of video that you need for your campaign.
•    Communication and service: The importance of communication cannot be more understated. It is imperative that you work with a video production company that effectively communicates with you about all aspects of the project. From the moment you contact them until the final version is delivered, you need to work with a company that provides create customer service and does not drop the ball when it comes to communicating about anything to do with the project.
•    Marketing and distribution: Once the video is done you need to effectively market and distribute it in order to reach the maximum number of targeted users. A video production company that can help you do this, and has connections in the distribution industry, will make things easier for your company.
These tips will help you find a great fit and a video production company that will help you turn your concept into the video you want.