A digital marketing agency takes care of its clients' promotional and marketing work through digital channels. Depending on the nature of the clients' businesses, digital channels can include social media networks, emails, webinars, newsletters, and more.
But in today's competitive business landscape, digital marketing needs to be a notch above the rest. To beat the competition, businesses need to be innovative in their approach to their marketing initiatives. It is especially true for digital channels as they offer a lot of scope for creative marketing and to improve business.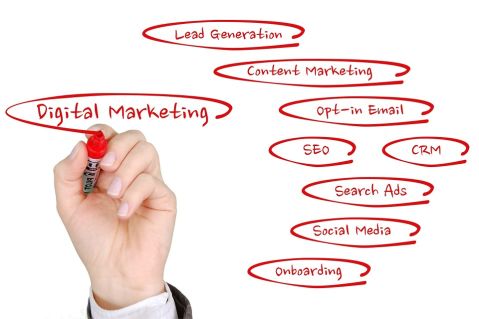 A digital marketing agency with the right team at the helm and the right experience can help you with such innovative initiatives. They know how to leverage local markets and help their clients get new business. For instance, a digital marketing agency in China will create strategies that will prove effective with the country's local social channels due to their understanding of the regional markets.
Here are five innovative ways a digital marketing agency can help businesses get new clients.
Interactive Content
Digital marketing is all about connecting with your customers and prospects via online channels.
Digital marketing agencies have an in-house team of experts to create interactive content such as infographics requiring the user to click for additional material, incorporating tags to videos to reveal additional information, adding polls or calculators to blog posts, creating sliding effects in e-books, using animations in plain boring emails, and more.
Interactive content can engage your audience in a better way and for longer too. It can help captivate your customers' and prospects' attention in a far more entertaining way. It can also provide businesses with more information about their customers and prospects by way of their interaction and participation in quizzes, polls, and other elements.
When businesses know their customers in a better way, they can offer them more personalized and value-for-money services. Such efforts will help win customers' loyalty; in turn, improving your business. Loyal customers also share their good experiences with businesses on social media. Good reviews and opinions are more likely to bring in new clients.
Fun Contests
Fun social media contests are a great way to engage your audience and bring in new clients your way. Contests always garner popularity on social platforms; bringing more people to a business's pages and eventually a website.
Digital marketing agencies can create exciting contests for businesses for every new product launch, seasonal sales, and even every now and then to surprise your customers.
Influencer Marketing
Influencer marketing has its benefits – be it in China (with its own search engines and social networks) and elsewhere in the world. People love to interact with popular personalities and celebrities. When you hire influencers with credentials in the same industry as your business category, you can captivate new people and turn them into customers.
Digital marketing agencies know how best to work with influencers in every region and business category. They can help you find the right people to promote your brand and help your business find new customers. With the right influencer working for your brand, you can greatly improve your business prospects.
Entertaining Blogs
The good old blog can still work in the sea of videos and interactive content. Even plain blog posts with no interactive content can captivate the readers provided the information contained in it is fun, useful, easy-to-read, and entertaining.
Digital marketing agencies work with a team of writers to create fun and engaging blogs for their clients. These blogs, when shared on a business's social page, can bring in a lot of traction in terms of customer engagement. The blogs need to be short, crisp, and to-the-point with a fun element or two. Some examples – blogs written from the point-of-view of your brand's mascot or information presented in a sarcastic manner.
Newsletters
There is a ton you can do with newsletters. The right newsletter, with a mix of visuals, text, and offers can be very popular with customers.
A digital marketing agency can create seasonal, monthly, or weekly newsletters for your business; and help you improve your sales. Sharable newsletters can also bring you more clients and customers through social channels.