Establishing your organization's online presence in China can be overwhelming.
You need to be well-aware of Chinese internet regulation, learn how to reach and engage with your target Chinese audience, and consider many other things.
Lack of knowledge of the Chinese market can make you do costly mistakes when you try to set up your presence there. A reliable China digital marketing agency in London (adstochina.westwin.com/China-Digital-Marketing-Agency-in-London) can help you here.
Let's learn in detail about such mistakes including why and how they could impact your business.
1 Not Creating a Dedicated Website for China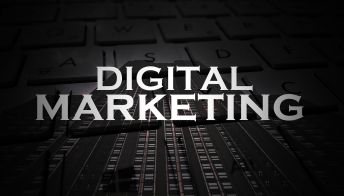 You may host content in multiple languages on your company website because you don't have to spend a lot of time and money in maintaining digital infrastructure and content management and publishing processes stay the same across the entire business.
But the problem with taking this approach is that in spite of putting a lot of effort into creating your Chinese website content, none of it will be visible in Mainland China.
The Chinese government has strict internet regulations and common digital platforms such as Facebook, YouTube, and most importantly Google is blocked in the country.
So, if you use any of these services on your website will mean that it will not load at all within the constraints of the Chinese digital ecosystem.
But you cannot get rid of the service completely. You need them to market your business in other regions so removing them completely from your website isn't an option either.
Long story short, if you really want to make an impact in the Chinese market, there is no way around creating a dedicated Chinese website.
2 Your Chinese website Is Not Optimised for China
You need to make sure the content and the infrastructure are also optimised for China.
For instance, Chinese online browsing behaviour is different from how western audience browses the internet.
You need to make sure that the links should open in new tabs, and include a QR code to enable your users to follow your WeChat official account.
Also, you need to ensure your hosting environment is optimised for China. You must have a business license in China and obtain an ICP filing to host your website in the country.
This means even if you host your site in Hong Kong or any other locations geographically close to China, your website load time will be inconsistent at best. And slow load time means increased bounce rate and poor conversion rate.
The only workable solution to this problem is taking the help of a China digital marketing agency in London. They can help you create and optimise your website that complies with the Chinese digital ecosystem and take away your headache.
3 Not Measuring Your Marketing Performance
You might invest a lot in digital marketing initiatives but if you do not have access to analytics, you will have zero visibility over how your asset's performance.
This means even if your digital channels do not perform well (which could be the case when you're new to Chinese digital marketing), you would have no idea of why and how to enhance your results.
Analytics is the best way to identify which strategies and campaigns deliver good results so that you can polish up to the point where you get maximum ROI on every penny spent.
4 Your Website Is Not Optimised for Chinese Search Engines
Most of the businesses trying to penetrate the Chinese market make the mistake with SEO, whether it's because they focus too few resources on it, or because they assume the SEO lessons does wonder in the West also applies to China.
But, remember, Google doesn't work in China. So, your website must be optimised for Chinese search engines like Baidu, Sogou, or 360.
5 Overlooking the Power of KOLs
Chinese KOLs are big-league online influencers who are trusted by their loyal fans. Their recommendations and guidance about your brand can translate into a make-or-break experience for your business.
So, KOLs should be an integral part of your digital marketing strategy. High-profile KOLs ask for hundreds of thousands of pounds for sponsored content but you can also look for smaller KOLs who have a focused audience if you have a tight budget.
Do you have any questions?