Accounting beyond 700 million users, 70% + search queries, and responding to 600,000,000 plus online searches a day, Baidu Advertising is recognized as the largest platform in Chine and fourth in the world to attract potential traffic.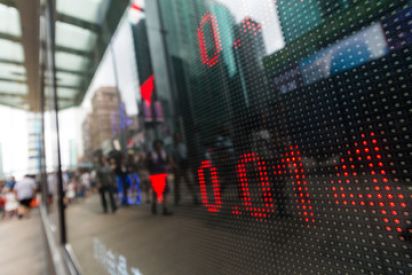 For your further understanding, it is better to say that Baidu is the Chinese edition of Google. It has been prepared with services like Baidu maps, images, music streaming, advertising, and Baidu pay per click (PPC) akin to Google Adwords.
Interested to Know More About Baidu Advertising Services?
Well, have a look
BIDHU's Core Services
With a convoy of global-standard digital marketing services, Baidu is prepared to serve you as one of their most valuable customers. Key services include
 Baidu Pay-Per-Click (PPC) Keyword Search
Akin to Google Adwords, Baidu PPC enables advertisers to promote their services through search results via Baidu's search engine.
 Baidu Pay for Placement /P4P
The web-based auction allows you for bidding and purchasing priority position of ad links supported by specific keyword.
 Baidu Brand Zone
With this, advertisers can enjoy a unique service to share advertisement pages including display banners, social links, videos and more.
 Baidu-DU Ad Platform /DAP
Baidu DU Ad Platform enables Android developers to promote their products to millions of users based out of China.
Baidu Advertising and Research Tools
Baidu Keyword Planner: Synchronized with Baidu's Advertisement platform, Baidu Keyword Planner enables you to assess the search volumes of your proposed keywords. With P4P facility, you can also make bidding for certain keywords considering its high traffic.
Baidu Analytics: With this, you can effectively track the number of visitors come to your site, the details like the whereabouts of the consumer and more just similar to Google Analytics.
Baidu Zhishu: It offers an index to study historical, geographical, and behavioral data and insights on the volume of searches for particular keywords, its search trends, and other helpful information to get ahead with Baidu Advertising.
How to Get Started with Baidu Advertising
• Given that, Baidu is, basically, a Chinese Search Engine and Online Advertisement Channel, it makes sense that you develop a Chinese version website with official Chinese language and make that easy to read to Chinese consumer.
• Similar to common websites it should include About US, Contact Us business pages with details of company name, address, and contact number apart from details of services offered.
• Ensure that your website is easy-to navigate, user-friendly to your Chinese readers and your potential customers, while it should have the option of accepting payments through Alipay, UnionPay, or WeChat Pay formats.
Verification by Baidu Is Essential
• Verification of your agency in terms of its business identity, product, and services by Baidu is a key criterion before publication of your website. The community checks the legitimacy of your business, genuineness and ensures that you do not market prohibited contents like pornography or gambling in it. Service providers involved in medical, healthcare, drugs and financial product selling may require submission of further licenses and certifications.
• For foreign companies, submission of business registration certificate translated in Chinese translation in addition to an undertaking ensuring it is equivalent to original website homepage with URL is essential.
• Submission of bank account details including local tax clearance certificate, a bank statement, and a check is fundamental.
• Other than producers of food items and medical, necessary verification and approval for opening your Baidu advertising account takes nearly 2-4 weeks time.
Activating Your Baidu Account
Once you are given 'green' signal from Baidu with approval, all you have to do is paying the necessary deposit through a Chinese advertising group or Baidu reseller. After deposit, Baidu takes around a week's time and your account is activated displaying your site.
Conclusion
In order to optimize traffic to your site, which is the key to get page optimization and increased sale, it is recommended that advertisers should get in touch with Chinese or The Woodlands SEO agency to undergo keyword research, finding potential keywords, planning for landing page, putting images and so on.