If you are thinking of expanding your business operations in China, you will need to map out an effective marketing strategy for brand promotion. And social media marketing should definitely be a part of it. Here's why social media advertising in China is the new trend for marketing your business here:
It helps to maximize your outreach
Successful marketing involves reaching out to a maximum number of people, making them aware of your products and services, and convincing them that they will benefit from these. One of the best ways of doing this in China is through social media marketing. Social media is an immense phenomenon in the country, with over a billion people having at least one account on social media platforms like Weibo and WeChat, and checking their accounts several times a day. If your business does not use social media, you might as well as not exist for a lot of these potential customers.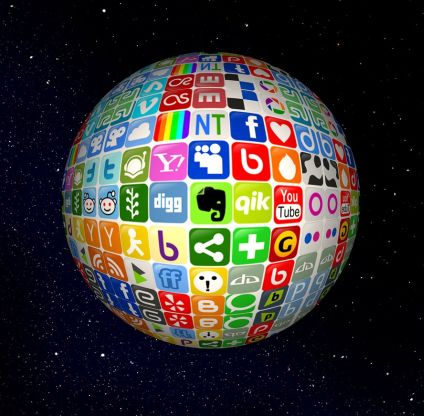 It makes good use of social media trends
Marketers need to be aware of social media trends, as these are essential for understanding the things and issues that interest their potential customers. Additionally, as these trends get a lot of public attention and online traffic, it makes a whole lot of sense to incorporate them into your marketing efforts. You could create attention-grabbing advertising campaigns involving the top trending themes to draw in the web traffic and familiarize people with your brand. Furthermore, you can keep tabs on public sentiment and adapt and improve your campaigns as well as your website and business services accordingly.
It is helpful in building and maintaining social relationships
Social media marketing in China is different from other types of marketing. You don't just unleash an advertising campaign on the public and wait to see what mass effect it will have. In fact, making repeated calls of action could even go disregarded, unless you are an already well-known brand name. People on social media have become too immune to in-your-face marketing tactics.
To be successful in garnering public attention on social media, you will have to first connect with your potential customers on the individual level. You will have to connect with them, interact with them, and engage with them on real-world issues that interest them. By developing social relationships in this way, you will give people valid reasons to care about you, and they may then check out your brand and decide to make use of your products and services.
It can improve your customer service
You can embed social media applications on your website and, that way, open up better communication lines with your visitors. You will be able to quickly and directly communicate with potential and existing customers and respond to their queries, concerns, and complaints regarding your products and services. You can also track what they are saying about your brand and resolve any issues before they get out of hand.
It will boost your brand promotional efforts
Social media platforms like WeChat, Weibo, Tencent QQ, and Baidu offer paid advertising opportunities that can help you get your products and services out there before an incredible number of potential consumers. Since the Chinese social media platforms enjoy a high trust level with their users, people will be open to checking out the promotional content and advertisements that appear on them. That means, as long as your advertising campaigns are up to par, you will have a better chance of making conversions and boosting your business in China.
It can help with targeting the right demographics
An important factor of successful social media marketing in China is to target the right audience. Even though the country has a massive internet population, marketing to everyone isn't going to get you the ROI you desire. You will have to narrow down your potential customers by parameters like age, gender, location, income, and interests, and create advertising campaigns to target them.

Given how powerful social media is in influencing people, it is not surprising that it has become a new trend in marketing. By using it in the right way, you can grow your business exponentially, make your brand a household name in China, and accrue enormous benefits.