Many companies make the mistake of relying on an in-house SEO team who might not have comprehensive SEO knowledge and industry experience. As a result their websites never show up on top of the search results pages. This is where Philadelphia SEO services companies can help. Below are several reasons why you should hire such agencies.
You Don't See Any Improvement
SEO is not easy. You cannot become an SEO expert by reading a few SEO tips and tricks. You need to have a comprehensive knowledge of how the search engine algorithms work, how bots index your website, and several other ranking factors. If efforts of your in-house SEO team are not bringing any results, you need to understand it's the right time to bring an SEO services company into the picture.
You Want More Traffic to Your Website
Attracting traffic to your website is not easy. According to Internet Live Stats, around 200 million active websites are vying for attention. The figures are indicative of the tough competition that lies ahead. There are numerous ways to attract a website and it would be difficult to determine which one would work for you.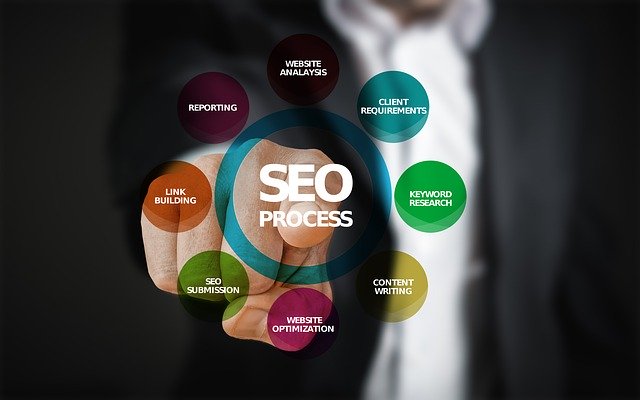 A good SEO service company is an expert in this field and knows which strategy would work to attract more traffic to your website. Leading Philadelphia SEO Services providers use a combination of techniques to attract traffic to their client's websites. Some of them are:
· Using long-tail keywords
· Social media marketing
· Advertising on different marketing channels
· Performing on-page SEO
· Creating irresistible headlines
· Guest blogging
· And many more
It is difficult for an in-house SEO team to focus on several things at a time. On the other hand, SEO agencies have special teams to work on this kind of work. Their years of experience help them achieve better results.
You Want to Use Paid Advertising
PPC advertising can help you get success in a shorter time frame. However, designing a PPC campaign is not easy. You need to select the right keywords, structure and organize them, include negative keywords, check the demand, and many more things. It is difficult for an untrained in-house SEO team to effectively execute a PPC campaign.
An SEO services agency has PPC experts who have received formal training of PPC. Most experts working at the agency have Google Ads certification which ensures they know all aspects of Google Ads and different features.
The agency's SEO team can perform technical analysis of keywords, bid for the right keywords, and focus on different aspects of PPC to bring in better ROI.
Increase Sales and Provide Value to Customers
Sales can only increase when you target the right audience. An SEO services company conducts research to narrow down your target audience before implementing an SEO strategy. They know different techniques to attract prospective buyers like using influences. The SEO agency can also build a strong local business profile on Google that will bring an inflow of customers to your brick and mortar stores.
Most of your competitors have an online presence. If you want to beat your competition, you need to provide value to the customers. Providing value does not mean offering huge discounts that could lead to losses. It means offering a better user experience to visitors coming to your website.
A good SEO agency would help your business in customer acquisition, retention, and conversions. The agency will optimize your website to ensure the visitor has a good user experience. Some of the things that can be used to provide value to customers are
· Highlight the outcome of every customer interaction on your website
· Ask for customer feedback
· Build a community
· Offer valuable information consistently
The agency can analyze the SEO campaign for any drawback and make fine adjustments to get better results.
Analyze Your Competition
If you want to beat your competition, you should know everything they do online including SEO techniques they use. This allows businesses to avoid mistakes their competitors did initially. An SEO agency can study your competition and implement SEO strategies that will help you beat the competition.
So do you have any questions why you need a Philadelphia SEO services company?