Online or digital learning is dominating the world, today. With learning made easy, it is understandable why many would hesitate to attend a physical and time-consuming event like a conference. Marketing gurus are now easily and abundantly available on social media platforms. Why then would anyone physically attend a marketing conference? What will you learn at a marketing conference?
Yes, blogs, videos, podcasts, and webinars are available to everyone with just a few clicks. However, can such easily available content really replace real-world learning?
Let us understand, what are some of the truly unique learning opportunities that only conferences offer? What do you stand to gain by attending a China marketing conference in London?
Learn Networking/Socializing
Networking with peers and industry leaders is one of the most lucrative opportunities on offer at a marketing conference. Take for instance a China marketing conference in London; it is one of those rare opportunities where you get the chance to learn from agencies with China expertise. At a marketing conference, you get the chance to communicate with senior-level managers, marketing strategists, and creative directors. That's experience and inspiration all at once!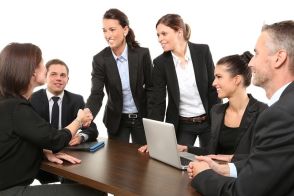 Furthermore, you can interact with peers who may be facing similar challenges as you, or may have surpassed said challenges. They would have insightful experiences to offer.
The gains from collaborating with the right people are undeniable.
Tools, Tips, and Tricks
The time, money, and energy invested in attending a marketing conference is totally worth it. The world's best marketing conferences, such as the China marketing conference in London, are paid ticket events. However, there's a good reason for that. After all, the best minds in the industry don't invest their most precious commodity—their time—for free.
One may argue that many of the speakers speaking at a conference share blogs, podcasts, and videos online. However, there is only so much time and energy that they can share as free digital content. At a marketing conference though, a speaker speaks about his/her subject for nearly 1 to 3 hours. Effectively, this means that they will able to go into much more depth, share more lessons, and interact with their audience one-on-one.
Problem Solving Perspective
It is likely that you are thinking of attending a marketing conference because you are looking for some kind of a solution. Either you are beginning, or you have plateaued. No matter at what stage you are, all you need is a brand new perspective of looking at the same old problems. Communicating with industry leaders or interacting with your peers often presents a new perspective that was hiding in plain sight all this while!
At a marketing conference, marketers speak about topics that probably had never crossed your mind. New perspectives help you test, implement, and expand your marketing knowledge into new areas.
Learning New Trends, Staying Ahead Of The Curve
The global digital marketing landscape is dynamic. Take the Chinese e-commerce market for instance. Newer platforms, cultural insights, what's in trend, and what isn't; it can be hard to keep up with every development. Here, a China marketing conference in London offers the chance to learn about cross-border marketing, new trends, and predicted trends. With such an informative marketing conference, you can use this acquired knowledge and get ahead of the curve and your competitors. Essentially, you can act, not react to digital marketing advancements.
At a China marketing conference in London, you have the access to industry experts with a sea of experience. Their knowledge, insights, and predictions can propel your organization to success.
Timely Investment
Attending a marketing conference means committing your time and energy. This commitment is towards improving your game, and not simply skimming through a blog, or skipping through an educational video.
Attending a China marketing conference in London is investing in yourself and your brand.