Sina Weibo is a micro-blogging site in China and one of the most popular social media networks in the country. It is a unique social platform where users are able to see the ads liked by their friends. It allows digital marketers to target Weibo users based on their distinct interests. Professional marketers with expert knowledge of Weibo advertising can really help businesses grow their customer base.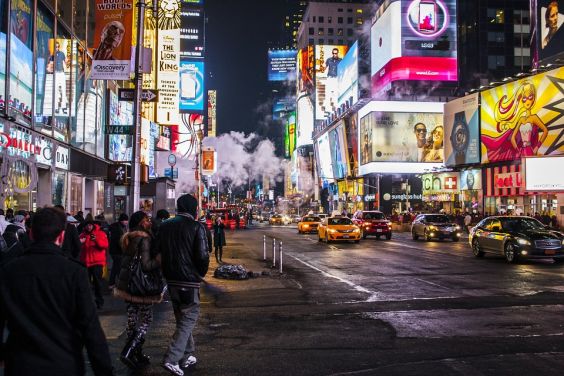 Here are ten tips to maximize the results of your Weibo advertising.
1. Make your Weibo profile page really attractive.
Your business's profile page is something that Weibo users will see first. Make sure it is in sync with your brand and the message you wish to convey through it. You can use free Weibo formats or even create your own distinct profile design. The design should be such that it compels random users to spend time on your account, explore it, and begin to follow it.
2. Create creative content for Weibo advertising.
Offer useful or entertaining content to your existing and prospective followers who may be visiting your Weibo page. Optimize the content keeping in mind China's culture and traditions. A social media marketing company with experience in Weibo advertisement can help you create the right content for the Chinese market and sensibilities. It is the content that keeps the followers interested and your brand at the forefront of their minds. Use a mix of articles, images, stories, interesting campaigns, and videos to offer interesting content to your customer base.
3. Analyze the performance of the posts regularly.
Social media marketing doesn't really work without proper monitoring and analysis of the content. You need to be sure that your content efforts are bringing you the desired results. Weibo offers tools to monitor and analyze the performance of each post on your profile. You can then analyze the data and assess its worth based on its performance. You can base this on the number of comments and other forms of engagement for a specific post.
4. Tweak your posts and content strategy as per the results of the analysis.
Once you get a fair idea about the kind of posts your followers like, you can tweak the content strategy to make the most of your Weibo profile. To utilize Weibo advertising effectively, you need your followers. You need the network of your followers as well. The quality of content you post will also help you attract key opinion leaders (KOL), who are really influential on the Weibo platform. Working with these influential Weibo members can help you strengthen your branding on the platform and ultimately boost conversion.
5. Use and even create hashtags.
Weibo utilizes the power of hashtags to generate topics of interest, which can help with your businesses' marketing efforts. It is best to leave the use of hashtags to Weibo experts to help you utilize or even create new topics to generate a buzz for your brand.
6. Update your page frequently.
Now, when you are all set with a content strategy, it is time to ensure that you do not slack in your posts. It is crucial to create quality content and post them frequently on your Weibo account.
7. Connect with your followers by responding to their comments and queries.
The aim of content generation is to find a way to connect directly with your audience. So, make sure you or someone from your team checks the comments on each post and responds to them in a timely manner. These comments are little treasures that can bring you great rewards.
8. Utilize demographics.
Create content that will appeal to your followers based on their interests. Utilizing demographics can help you target the people on Weibo who are actually your target customers.
9. Use a verified account.
You can verify your Weibo company account for greater credibility of your business. A social platform can have many fan pages as well. You need to differentiate your page and you can do this through a verified account.
10. Be innovative.
Don't be afraid to use imagination and fresh strategies with clever campaigns. Even if something hasn't been tried before for Weibo advertising doesn't mean that it can't be useful for your brand.