Video games have become an extremely popular form of recreation for people of all ages, young and old. As a rapidly expanding and popular form of recreation, video games have become incredibly diverse – there are games of all types, from puzzle games to open-world RPG games, and even online video gamers have begun to amass a dedicated following of fans and sponsors. Around the world, gamers will likely spend around billions on games, with this amount increasing by about 13.3 percent every year—that's some serious potential for those interested in game marketing.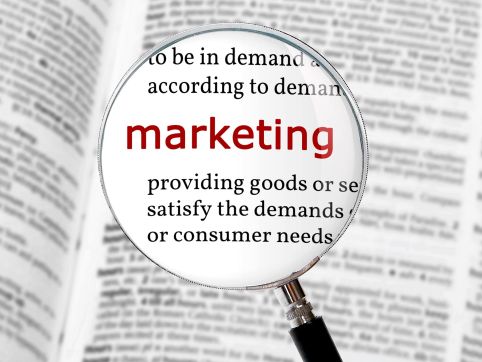 Additionally, competitive esports engagement and events are also increasing. Video game engagement will only continue to accelerate, especially as video game users continue to expand, and as video games are seen to be a cheaper alternative to other recreational activities, like going to the movies or consuming cable television. Further, a lot of corporations are looking at video games with an entrepreneurial eye. With an increasing gamer workforce, and with technologies that make video games increasingly more immersive, effective, and accessible, they are even offering some serious potential for a revolution in operational, procedural, and maintenance training. As video games keep becoming more increasingly popular, game marketing has become more important than ever.
Game Marketing Strategies to Use Immediately:
There are numerous game marketing strategies that you can utilize, each unique in its own way. However, here are three game marketing strategies that you can use immediately:
1. Advertise on social media platforms: Any good marketing strategy should utilize social media platforms because almost everyone has at least one social media account, and many people spend hours on these same social media sites. With the amount of people on social media, there's a strong chance that a good chunk of your target demographic is on one (or all) of the popular social media platforms, and that means they could be enticed by some strategically placed social media game marketing. The best part about marketing on social media platforms is the ability to target your ads to reach specific demographics with particular behaviors and interests.
2. Create a blog: Having a blog is a reliable long-term investment for any game marketing strategy. Blogs are beneficial because they can attract new players, attracting press, increase traffic to your site through the usage of SEO keywords, and show-and-tell potential consumers your game. One of the most beneficial aspects of a blog is its ability to create a place where people will (and will want to) spend time reading articles you made, whether it be about the specific game you are marketing or whether they are reading your articles about past or future products. You want to be sure that your blog posts are upbeat and informative since you want them to be shared on social media platforms to entice new people into checking out your game. Blog posts are an excellent way to increase visibility!
3. Create a YouTube channel: YouTube is the second-largest search engine after Google, so if you're looking for opportunities to get the word about your game out there and engage with gamers and reviewers, then you should create a YouTube channel. Most video game companies produce a promo video as a sort of teaser, with some of the most thrilling moments of your game highlighted. The promo is also a chance to do some proper game marketing and show off other aspects of your game, like graphics, characters, and plot. You'll want your promo to include a killer soundtrack, along with other pieces of information that will attract potential players. Once you've uploaded your promo video, you can add the video link to your website, social media, and even to your blog page – anywhere that potential consumers will visit. You can even have your promo video as an advertisement that plays as an ad before the requested video plays. Twitch streaming can fall under this umbrella as well. Once your game is released, twitch streamers (who are typically gamers) can play your game live through a sponsorship, broadcasting your game to their fans, who may be intrigued by your game—and your game marketing tactics—as well.
By employing these game marketing strategies, you should be able to pique the interest of many potential consumers.