Marketing to the Chinese population is different from that in the parts of the world. The country boasts of a lineup of social media platforms different from that found in the Western world. One of them is WeChat. This powerful mobile messaging app has to its kitty, millions of Chinese users who also form potential customers for the different brands looking to tap into the Chinese market. This puts WeChat ahead of many others and makes them a leader in the e-marketing tools worldwide. Tapping into the social network created by this messaging app helps brands, e-commerce companies, etc. promote and sell their products and services to an extensive audience who could otherwise be difficult to reach. The platform is effective for small business as well as large players. So, irrespective of which category your business belongs to, here are ten tips to generate the best possible results and drive more customers to WeChat through marketing.
Determine the right target audience
Getting your target audience right if the first and foremost step in marketing. If your brand isn't meant for use by all segments of people, then it does not make sense to throw open social media marketing campaigns to people who will not buy your product or service. So, get your target group right before you start pumping money into social media advertising through WeChat.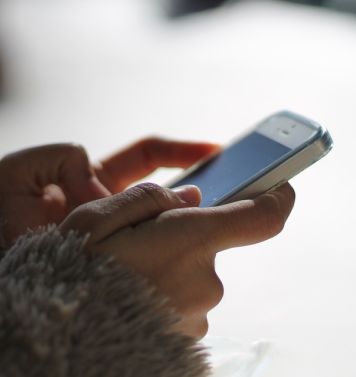 Create a verified account
Creating verified or official accounts on WeChat builds helps establish authenticity and trust among users as well as potential customers.
Build exceptional content
Engaging, shareable content that captures the attention of potential consumers in the wink of an eye takes your business by leaps and bounds. Sharing attention-capturing images, videos, or text content not only drive awareness but also builds interest about your product among the target group.
Think out of the box
Using creative and out of the box ideas for marketing campaigns helps your brand stand out from the crowd. For example, a quirky brand of clothing can use elements of fun and humor in their promotional content to engage their target audience better. Simple tips and tricks, interesting facts about your podcast or services or how they are made, are all ideas that can garner you a huge fan following.
Use QR codes effectively
A QR code is a potential tool in social media marketing through WeChat. Embedding such a code onto physical products or promotional material helps people to become followers instantly or to gain information without having to search for your brand in a cluttered social media space.
Run loyalty programs
One of the greatest advantages with WeChat is that it lets you reward users with loyalty programs. These could be in the form of promotional offers, e-coupons to existing customers, using VIP cards via the app, and so on.
Provide tailor-made experience
Running marketing campaigns on WeChat also lets you analyze the behavior of customers and potentials ones. Feedback received through such forums is a great way to create tweaks to your products or services and to introduce tailor-made solutions that cater to customer needs.
Advertise on other apps
WeChat lets you advertise your brands on other mobile apps and thereby attract the right audience to your WeChat page, and simultaneously your product or service website or store. Promotions related to discounts, sign up offers, and others, when displayed as ads, can draw potential customers to your brand with ease.
Build a WeChat shop
Building a simple and easy-to-use WeChat shop within your brand's app allows customers to buy your products or avail services anytime, anywhere. This feature also allows them to use the WeChat wallet to make payments for their purchases in a smooth manner.
Focus on customer support
Customers are the kings and queens of any business, so it is imperative that you be available for them whenever they need you. Having a robust, 24/7 customer support team that answers queries over WeChat gets you those brownie points and happy customers, who in turn give your brand an extra mileage.
Follow these tips to make the most of your WeChat marketing campaigns and to reap maximum benefits out of them.