Social Media Marketing in China: The Solution To Digital Marketing
Why is it that the Chinese marketplace attracts thousands of foreign companies, even though they have very specific (and quite different) social media marketing techniques than the West? Is it solely because of its massive population? No. The truth is that the Chinese market is ever-expanding: every day, new exciting business opportunities crop up, making it one of the most attractive markets in the world today. Foreign companies want a share of the digital wonders that take place in the Chinese market. Plus, it helps that China has over 800 million internet users every day, with a very vivacious social media scene. So, there's no denying the fact that a well planned digital marketing strategy, aka, social media marketing in China (adstochina.westwin.com/china-social-media-marketing) can do miracles for your company: big or small!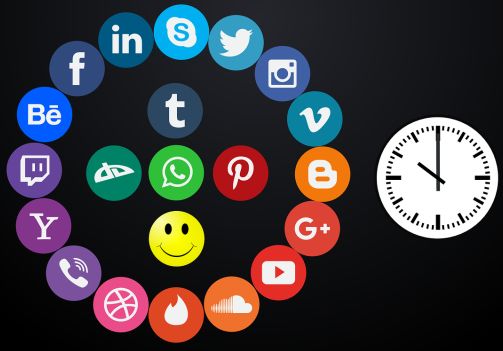 China's Social Media Marketing Scene
Brands: local and foreign, have to come up with creative campaigns and marketing techniques that are capable of grabbing the attention of potential customers every day, making it tough to keep up with social media marketing trends. In this article, we will talk about some things you must keep in mind if you're considering taking up social media marketing in China. One big tip is to use China's search engine to gain visibility amongst the consumers immediately. One such social media platform is Baidu- the Chinese equivalent of Google! "Baidu Yixia", or "Google it" really is the answer to most (if not all) problems to a typical Chinese consumer. It doesn't hurt that Baidu also has a 65% market share, one of the first search engines to reach that number.
Tips To Consider For Social Media Marketing in China
We are not going to bore you with detailed content on social media marketing techniques (there are tonnes!) Instead, we will leave you with pointers that will make you think about the appropriate approaches your business could take vis-a-vis social media marketing. Keep in mind that even if you have prior experience with social media and digital marketing in other countries, it's a whole other scene in China. In fact, any prior knowledge in other countries is as good as no experience in this case.
Influencers Could Work Miracles For You
This is not specific to China: influencers everywhere (celebrities, movie stars, singers, etc.) work wonders in trying to promote particular brands. However, in China, they have a dedicated name for this brilliant marketing strategy: KOL or Key Opinion Leaders! Chinese consumers trust and seek the judgment of experts, so the role that KOLs play in promoting brands is colossal. Since we're talking about taking the path to higher visibility, if this is your aim from the beginning, make sure to include KOLs in your social media marketing strategy early on in the game.
Do Not Force Your Culture Onto Chinese Consumers
Let's get one thing straight: you're bringing your brand overseas to China, a country with its own personal culture and traditions. Make sure you do not copy the same strategy you used back home in China, because rest assured, that will not end well for you. Chinese consumers are extremely sensitive to adaptation of any kind: for them, nothing quite trumps tradition and culture. So it's important to stay respectful of their interests and beliefs, without trying to shove your culture into their faces. Localization is key! In fact, it is almost necessary for you to translate your website and keywords into Mandarin, because English just won't cut it!
Online-To-Offline Opportunities?
Online to offline (O2O) has become the next best thing, especially in the field of e-commerce, not just in China, but worldwide, and for good reason. You can now sit in the comfort of your household and purchase all the necessary items you need with a mere click! Online payments and delivery services ensure the entire process is seamless, and the product reaches your doorstep in a few days. E-commerce is a massive market in China, and brands are capitalizing on the huge potential of the internet with real-life purchases. Online to offline is also a great way for the brand to keep in touch with their customers.
Become An Inspirational Brand
Above all else, make sure you focus on the aspirations of your target audience. This has proven to be a very effective social media marketing move in China; even if not directly by using your product or service, then definitely by communication! A