Marketing is crucial for the survival and growth of any business and your organization needs top talent in marketing to sell your products or services. There is always a huge demand for marketing experts, creating a serious imbalance between demand and supply, making it difficult for companies to find quality talent for their marketing divisions.
Recruiting staff is a complex and time-consuming process, especially as quality talent is scarce with too many companies chasing them. In addition, some businesses may have special requirements when it comes to staffing. Some businesses experience a spike in demand during certain months of a year, and they require increasing their staff for that duration only. Businesses sometimes require services of professionals like advertisers to help run a marketing campaign, event managers who help the launch of a product. Even if businesses require permanent staff, they prefer hiring someone on a trial basis to see if the resource is a perfect match to the organization and marketing recruiting agencies can help you with such flexibility in employment.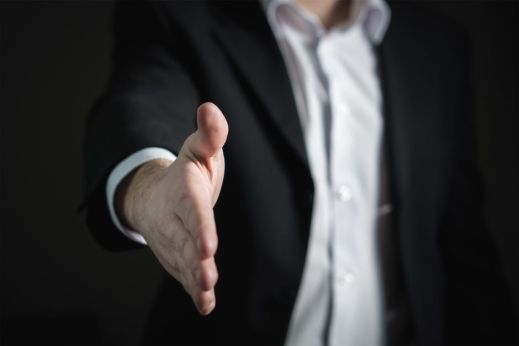 You may have decided to hire through marketing recruiting firms, however, the caveat here is, and not all firms are equal. As businesses have started hiring with the help of such staffing agencies, a plethora of marketing recruiting agencies have come into existence. Some of them have the right experience, and some may not be the right agencies for your business. You need to research before you start hiring through them.
Factors to consider before hiring through a marketing recruiting agency:
• Industries served: Not all marketing recruitment agencies offer staff to all industries. Some staffing agencies specialize in offering staff to certain industries, though some agencies offer talent to any industry. Agencies that specialize in providing marketing professionals will have the necessary skills and expertise to search the best marketing professionals for your business.
• Type of staffing services they provide: Your business may require contract employee for your current requirements, however, your business may in the future require all types of employees including full time, temporary to permanent etc. Select an agency that caters to your long-term interest along with your current requirements, so that you don't have to look for another agency again in the future.
• The interview process: When you hire though marketing recruitment agencies you get quality talent, saving your time and efforts. You need to make sure that the agency you decide to hire offers the best talent for your business. Select an agency that has the knowledge of the latest trends in recruitment and follows best practices in recruitment.
• How the agency handles a wrong placement: One of the biggest problems in recruitment is that companies often select wrong candidate. While marketing recruitment agencies also are prone to such errors, the strength of an agency lies in its ability to offer a replacement immediately without affecting your business.
• Fee structure: When looking for a marketing recruitment agency, the fee they charge is an important consideration. You need to select an agency that charges a fair, reasonable price for their services, as a lower priced agency might result in poor service and placement.
Finding the right marketing recruitment agency is crucial to recruiting the best marketing talent to contribute to your business success. Make sure the agency understand your business well and provides the best talent for your organization.