The companies today have started to see the benefits to use SEO for their business. They have started to invest more and push more efforts towards online marketing.
The question that commonly arises is that is there a need to outsource SEO i.e. do business need to outsource search marketing efforts or will it be sufficient do so in house?
The benefits of outsourcing are many which make it ideal to outsource SEO, for your business: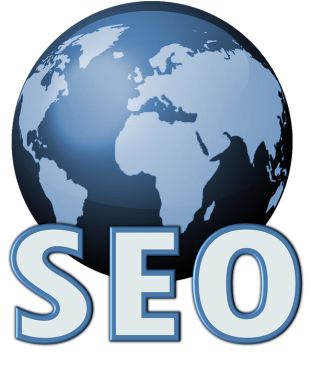 1. Affordability
The outsourcing of your search marketing should be worth its price. If you employee a set of staff members for in-house SEO marketing, it might cost you more than hiring a professional team of SEO experts.
2. Great quality content
It is a must to have great and high quality contents for your websites. Instead of employing a full time writer for your company, and ensuring that they are good and will deliver great content, it is more viable to outsource SEO agencies who have skilled writers who publish articles, blogs and SEO- friendly write-ups on daily basis.
3. Set-up link
Linking is a very important part of a web development process. The professional SEO outsourcing agencies can make your company website more successful on the online marketing venture. This is because they have highly skilled employees who can professionally execute the linking process and help to attract much larger audience to be able to easily reach your company website.
4. Management
The outsourcing agencies have highly skilled web developers and designers who form the very backbone of these agencies. The management team always ensures timely completion of the projects that too with high quality and great results.
5. Long term investment
It is very beneficial to build long term business relationships with the SEO agencies. They can prove to be very dependable for the business agencies. They will always deliver great contents in lower budgets for the company.
6. Web designing
The outsourcing SEO agencies are multi-taskers. They are professionally and licensed employees who even have goof programming knowledge and can be helpful to build a well-designed web design company for your business within a stipulated time.
To rank first on Google, and be among the top search results, SEO is very essential. It is very critical for a business's critical marketing component, and brand building.
Creating an effective and expert SEO can take up a lot of time and efforts. The correct techniques and attractive SEO content are the key to have a successful internet marketing. To attain these benefits it becomes essential to hire a SEO outsourcing agency. They work with different SEO strategies, along with keyword implementation and link building. The SEO outsourcing agencies makes sure that the SEO contents definitely brings the clients online presence and creates comprehensive strategies for building the brand awareness, trust and loyalty.
It is always recommended to hire a outsourcing SEO agency, to do the job for you. It is best for the professionals to be hired to do what they are best to do. The SEO companies specialize in SEO optimization and they should be the ones taking care of the SEO campaign of your company.
Outsourcing SEO is also much cheaper compared to the amount you would be spending on finding good professionals for in-house SEO optimization job. The Outsourcing agencies give you the confidence and satisfaction when they work with full dedication, and flawlessly. Instead of focusing on online marketing, you can focus on your business and its workings and let the SEO agency take care of the needs of the online internet marketing.
In house SEO may not even have the tools that SEO agencies have. They not only possess the great minds but the correct SEO tools to implement SEO tasks.
Though most SEO agencies charge a hefty amount you should never think twice before investing in them. They bring a tremendous amount of benefits to you which prove it worth. You get a lot by paying to the agencies. It is usually a one -time big investment which will reap a lot of benefits to you in the future.