The modern marketing field has changed over the years and the candidate you will select should have updated knowledge about this changing marketing landscape. But testing marketing knowledge is not so easy.
We have prepared a list of frequently asked marketing job interview questions and the best possible answers for them.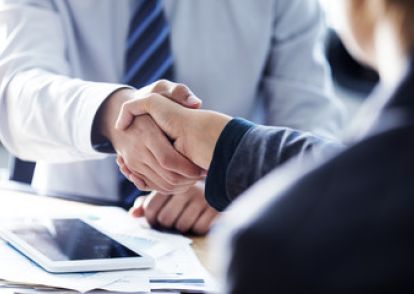 Tell Us Three Important Components of a Successful Inbound Marketing Strategy
There is no right answer to this question and the inbound marketing strategy thrives on more than three components. However, there are some answers that show the candidate has updated knowledge on how to attract and delight customers.
. Designing a landing page to encourage customers to download more content or a blog with a right call to action statements.
. Defined social media strategy with influencer marketing and creative ways to delight targeted audience.
. Buyer personas and customer success strategy.
You won't learn more about the candidate from the explanation of these phrases or terms. Rather, you should pay attention to the way candidate responds. You can expect better answers if you pose this question to managers.
Is Social Media Marketing and Digital Marketing the Same?
There can be two right answers to this question. The first right answer is they are two different things and the second right answer is social media marketing is an element of digital marketing. Here is a simple answer to the question.
Digital Marketing refers to use of the digital platform, channels, and devices to promote products and services. Social Media Marketing refers to use of social media platforms like Facebook, Instagram, Twitter and other social media platforms to promote products and services.
How Would You Plan a New Product Launch?
This is one of the marketing job interview questions that would help you understand a candidate's confidence and capability to lead.  You need to look at different aspects such as how the candidate communicates between teams and utilize other team members for the product launch.
Gone are the days when product launches were successful even when not planned. The candidate should have knowledge of all processes of product launch from start to finish. You should look for the process used to understand targeted audience needs, testing the concept, marketability tests, and use of business analytics to use the gathered data.
What Are the Important Areas of a Marketing Funnel?
Most marketers would only focus on one part of the funnel when answering this question. As an interviewer, you need to ask some follow-up questions to get to know about their understanding of the other parts of the marketing funnel.
Awareness, interest, evaluation, commitment, and sale are important parts of a marketing funnel and the candidate should have knowledge of different tools used in marketing stages. Any candidate can name a lot of tools but you need to ask candidates how they plan to use these tools in a marketing campaign.
Every marketing team is required to optimize the funnel to get the best results. Here is where you would get an opportunity to understand and analyze the thought process of the candidate and his clarity and understanding of how different funnel steps are connected.
Give Us an Example of a Lead Generation Campaign That You Would like to Work on
Not every marketing campaign is likely to generate same types of leads. When you ask this question to the candidate, don't expect an answer on how businesses generate leads. The purpose of asking this question is to check the candidate's ability to think on the spot and do some brainstorming to find answers.
Be prepared to answer questions that an interviewee may ask. Experienced marketers are more likely to ask open-ended probing questions like what kind of qualified leads you expect from this campaign or how leads are scored in your organization. The follow-up questions with specific parameters show the analytical thinking capability of the interviewee that is a good sign.
You can use these marketing job interview questions or similar questions that are relevant to your hiring needs.  However, before you interview candidates, talk to your marketing team and learn more about different marketing aspects in detail.