Marketing has changed a lot over the time. Today, you need a specialist recruiter when hiring staff for your marketing department. With so many marketing staffing agencies out there, it can be hard to select the right agency. Hence, we have compiled a list of attributes that you need to focus on while selecting prospective marketing Chicago staffing agencies.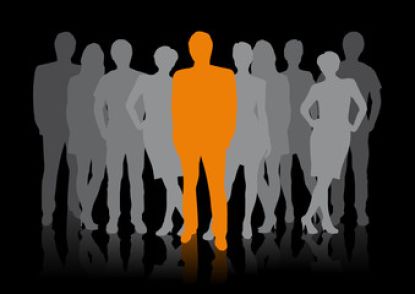 Make the Recruitment Effortless
The agency should manage all tasks starting from writing job descriptions, posting job adverts, short listing candidates, scheduling interviews, and other tasks related to recruitment.
The recruiter should present 4-5 potential candidates for each job position. If the agency is lining up 15-20 potential candidates for every job position, it is a red flag. It might mean the recruiter is not doing the due diligence to eliminate unsuitable candidates.
Category Competence
The staffing agency (www.wisegeek.org/what-is-a-staffing-agency.htm) should have a deep understanding of skills and abilities required of potential candidates for different marketing positions. It is unwise to select an agency who only supplies office staff and do not understand your business, target customer or marketing talent required to achieve success.
The agency should be able to answer with authority the questions you have about marketing functions and skill sets. The more knowledge the recruiter has about the category, the more accurate the agency's hiring decisions would be.
Depth of Their Recruiting Process
Anyone can hire candidates from online job boards. The marketing staffing agency should be able to demonstrate the depth of their recruitment process. It is necessary the agency shows interest in going deeper than their competitors to find the right marketing candidates.
Some of the aspects that you should focus on are how they will be sourcing candidates and the qualitative research technique used in the in-depth interview. The structure of the interview should cover areas and topics that are closely related to marketing job functions.
Connected with Active and Passive Candidates
A recruitment agency which has access to both active and passive candidates will be able to raise the quality of each new hire. Passive candidates are favored by organizations for many reasons. They have most updated skills relevant to the job as they are employed and connected to their industry.
Unlike active candidates who are looking for immediate income, passive candidates are not pressurized or are not looking for a job to support their life. Passive candidates also have a higher attrition rate as they leave their current job for a better opportunity and are more likely to stay longer in your organization.
Focus on Fit Candidates
While skill testing is a part of the recruitment process. A good recruitment agency will also integrate personality testing in the hiring process to ensure the candidate is a perfect fit for your organization. The agency should also provide background and criminal checks and additional requests for information to ensure the potential candidate is not a bad hire in any aspect.
Speed
A vacant position is hard on morale (other employees) and budget. If the recruiter spends long periods of time finding potential candidates, the company loses thousands of dollars during that period due to inefficiencies. It is necessary the recruiter has a large talent pool of pre-screened candidates with relevant skills and experience that are ready to take up jobs when they are available.
A good marketing staffing agency in Chicago, IL would have hundreds to thousands of candidates and they should have several quality candidates in the pipeline at all times for the majority of marketing job positions. Only a well-connected recruiter would be able to fill the vacancies in few days and reduce the time-to-hire.
Offer Temporary Solutions
Not every hiring decision can be made quickly. The recruiter should be able to offer temporary staff to fill vacant positions until the hiring decision is made. The temporary candidates they provide should need little training until you find a suitable candidate for the permanent position. And you may never know the temporary employee that you have hired is the perfect candidate for the position.
Now that you know the important attributes of the right marketing staffing agency, don't forget to thoroughly research the recruiter profile (experience, reputation, clients) before making the final decision. By ignoring research, you will not only be putting your company by choosing an average recruiter, you will also lose the advantages of partnering with a right marketing staffing agency.