If you want your business to be as successful as possible, then you need to attract, attain, and preserve the interest of a customer base. Marketing strategies that aim to do this are known as lifecycle marketing strategies, and with the help of a lifecycle marketing agency, you can grow your business into something much bigger and more successful than it currently is. Let's explore some of the aspects of lifecycle marketing that make it a must for your digital marketing strategy!
The Purpose of Lifecycle Marketing
There's a reason so many businesses work with a lifecycle marketing agency at some point. After all, there are many benefits to doing so. Ultimately, though, the main goal of lifecycle marketing is to get people to buy your product and continue buying it. In essence, a lifecycle marketing agency will strive to turn potential customers into loyal customers who will consistently purchase your product and recommend it to other.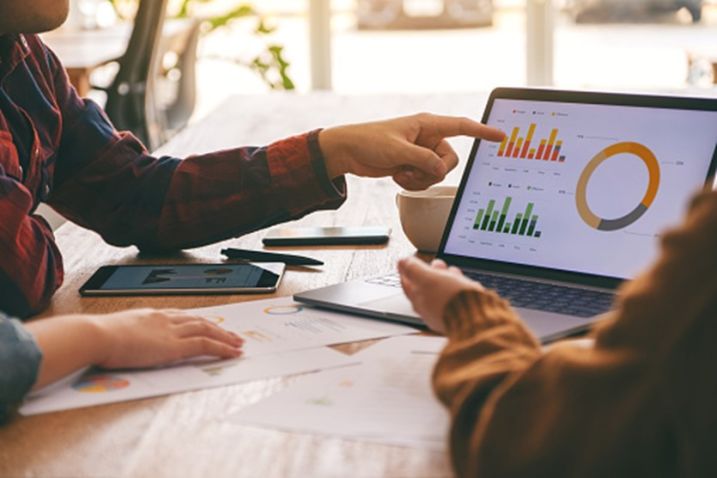 In addition, a lifecycle marketing agency will also strive to keep any current customers who are on the fence from abandoning your brand, and to get lapsed customers to return to your brand as well.
If lifecycle marketing sounds like a difficult process, that's because it is. However, the benefits of working with an effective lifecycle marketing agency are such that it's worth pursuing the strategy, regardless of the difficulty.
The Stages of Lifecycle Marketing
There are several distinct stages of lifecycle marketing that lifecycle marketing agencies focus on in order to successfully attract and maintain customers for a business. The stages are Awareness, Engagement, Evaluation, Purchase, Support Experience, and Bonding. We will explore them now in further detail.
Awareness
The first stage that a lifecycle marketing agency will focus on is making people aware of your brand in the first place. This can be done in a variety of ways, including basic advertising, creating social media pages, and anything else that makes people generally aware of your brand.
Engagement
After people become interested in your product, the next stage that a lifecycle marketing agency will focus on is engagement. In order to keep customers engaged, you need to have a place (or places) for them to keep in touch with your business for future updates and information. A great way to keep customers engaged is to keep your business's website and social media pages active so that customers have somewhere to connect both with the brand itself and with other customers who are interested in it.
Evaluation
These days, everyone looks at reviews before purchasing products. So, if you want to stay ahead of the competition, you need to make sure your products are well reviewed. When working with a lifecycle marketing agency, you may also be incentivized to provide customers the ability to really analyze your offers before buying. This means providing a lot of information about the product, so that customers can compare it against other sellers before deciding.
Purchase
When a customer finally decides to purchase your product, it's important to make sure that you provide enough information to make them feel confident buying from you specifically. This can mean something as simple as having a live chat where they can ask questions about the product, shipping, and so on. As a lifecycle marketing agency will tell you, it's important to make sure people are comfortable buying from your site. Otherwise, they will go somewhere else, no matter how good your product may be.
Support Experience
If, for example, you decide to implement a live chat or some other form of customer support onto your site, then it is crucial that your support team is helpful and focuses on the customer's needs. The last thing you want is to have your customers feel rushed or pushed to buy your product. Instead, a lifecycle marketing agency will tell you to focus on ways of engaging the customer and forming a customer-business relationship so that they will trust you and want to continue buying products from your site.
Bonding
At last, the final stage of lifecycle marketing that a lifecycle marketing agency will focus on is bonding. Basically, what bonding does is ensure that your new customers will remain long-term customers. By creating an emotional and trusting bond with the customer, you can make sure that they will think of your business specifically whenever they purchase similar products in the future. Engage with them personally through your site and social media pages so that they know you are always interested in making their experience with your product a good one.
In Conclusion
When people like a product, they tell their friends about the product, which can create a domino effect of positive word-of-mouth. And that's exactly what you want to happen with your business.
Therefore, if your product is good, and you work with a lifecycle marketing agency to properly market it, then you can expect your profits to increase exponentially over time.