SEO is essential for every professional service which wants to grow its online presence so that their website ranks higher for specific keywords. Lawyer SEO is valuable for firms that want to put their practice in front of people seeking legal advice. To make things easy for you we have shared a few SEO tips that will make a difference to your lawyer website.
Determine the Right Keywords for a Lawyer Firm
Keywords are the soul of your SEO. The first step in optimizing your lawyer website is choosing the right keywords that will attract qualified leads to your website. You need to decide on the services you want to rank for. For example, divorce lawyers, defective drug attorneys, corporate lawyers, or any other specific legal service.
For each legal practice area, you have to choose 4-5 keywords. After you have selected the keywords, use Google to find the search volume for these keywords. Do you think the keywords define your practice? You can refer to the bottom section of "search related to" on the search results page for additional keyword ideas.
Optimize Your Homepage
Optimizing the home page means ensuring it has the right keywords. The primary elements of your home page should contain these keywords. For example, the title, the headline, the sub-headers (H2 and H3), call to action, and the content.
Understand Your Competition
Once you have optimized your website, you need to take a test to see how your website performs for the target keywords. This will give you an idea of how much competition you have in organic search results.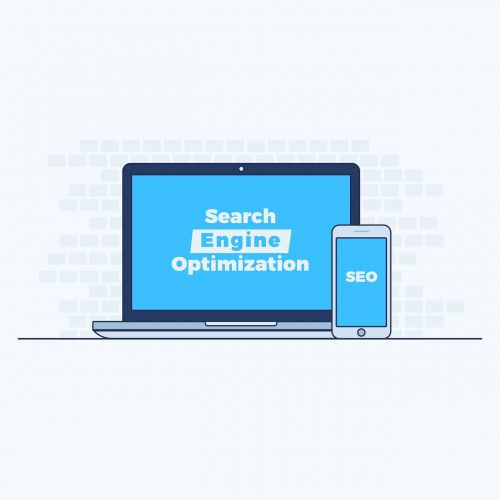 Look at the top ranking websites for the target keywords and try to find what is common between them and your law firm and what sets you apart. Visit a few websites to see how they have leveraged the target keywords in different elements of their website. Here are some things to look for:
· Does the law firm have a blog where they post articles frequently related to its services?
· Have they used the keywords consistently in the headline, content, and subheaders?
· Does their website load quickly on mobile?
Analyzing your closest competitors and the way they have worked to reach the top of the search results page can tell you what your website lacks and what SEO path you need to take to make a difference to your website.
Pay Attention to the Way Your Website Appears in the Search Results Page
Internet users don't visit every website that appears on the first page of search results. Many users read the title tags or website descriptions and decide whether the site is worth visiting. You need to take into consideration this user behavior and implement lawyer SEO tactics accordingly.
· Title Tags- you should have clear and concise title tags that tell the search engine and the audience what kind of legal services you provide. You need to use keywords and locations in title tags
· Meta Descriptions – it is a short synopsis of the webpage that tells about its content. Make sure you add keywords to the Meta descriptions that will encourage the user to visit your website.
Create Keyword Specific Pages
The user experience plays an important role in higher rankings. The two factors that affect your page rankings are
· Site Structure
The website should be well-structured and easy to navigate. For example, it should have short menus that help the user find the page containing information he/she is looking for.
· Keyword specific webpages
You need to create webpages targeting specific keywords. For example, if the legal firm offers different services like divorce, child support, and child custody, create one page for each service. Just like your homepage, these pages should be optimized with right keywords. Make sure the headline, sub-headers and other important elements of the page.
Improve your Local SEO
You need to create your business profile at Google My Business listings. This will improve your local SEO. Suppose your law firm is based in Houston and offers divorce legal services. Whenever an Internet user searches for Houston divorce lawyers, your website will appear in search results.
So do you have any questions about lawyer SEO?