A video promoting your business is a golden opportunity to impress your customers. Hence you need to be careful when creating and releasing commercial videos that are intended to engage your customers and strengthen your brand.
There are many video production services out there and you need to be careful when selecting one for your project. To make things easy for you, here some tips to help you hire a top-notch video production company.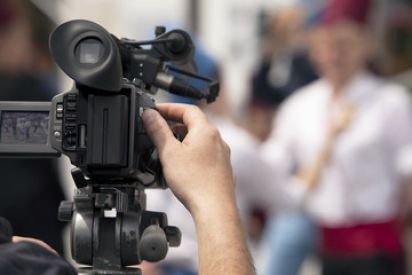 Don't Get Carried Away with Demo Reel
Some video production companies showcase a demo reel to get clients interested and increase their chances of hiring. However, the demo reel is not an exact sample of their work. Take a look at their profile. Does it look professional and creative at the same time? You can check the testimonials on the sites and dig deeper for some video content. When you look at their past projects, ask yourself questions like does their style meets your project vision. Ask for examples, sometimes a video production company may not public post corporate videos they have produced for all of their clients – so have a conversation about your vision and let them show you similar examples of their work.
Are They Interested in Success of Your Project?
Only a good video production company would care about the success of your project. You can check their interest and professionalism by the specific questions they ask about your project. Also, check the way they handle client communication and requests. A good video production company will listen to your needs and help you to realize your vision to leverage video production and work with you to orchestrate that production and maximize your investment.
Ask for Budget
When you are looking for a top-notch video production service Miami, you need to find it within your budget. But that should not mean compromising on quality. You can make a list of 4-5 companies and request a quote.
A good video production company would not only tell you the budget but also mention what would be accomplished in the budget. This means there would be no billing surprises. If the budget is more than you can afford, you can give your recommendations to produce a corporate video that fits in your budget. Look for a partner that is experienced and able to provide you with a flat-rate for the production so that you're not on the hook for budgetary surprises or handed an unexpected bill when the intuitive is finished.
Copyright Ownership
The copyright ownership is an important factor that should be taken seriously. Many video production services keep the copyright ownership with them for the artistic work they create. If you have copyright ownership, you can distribute the video across different channels without any further costs. The more your video is broadcasted on different channels and higher are the chances of it being viewed by more people.
When you find the right video production partner – they're going to have your interests in mind and provide you with full ownership of the video that they produce for your business.
Do They Understand Your Business?
The target audience characteristics and demographics change with industry and products.  The video production company should research target audience before deciding the type and theme of the video. Remember, if the video production company cannot identify important elements related to your business, there are fewer chances of the company making a successful video.
A video production partner should understand your business and help you to strategically communicate your message to ensure a successful video production project.
Are They Ready to Work as per Timeline of the Project?
Video production companies work on multiple projects simultaneously and you need to ensure the video production company agrees to the timeline you have fixed for the project.
You need to ensure the company produces video in a short time and you have enough time on hand to review the video, suggest changes and get them implemented before project deadline. When you pay attention to these factors, you can ensure the video is ready for the release date.
Do you have tips that will help select a top-notch video production company? Please feel free to comment.