Game advertising used to be done through catchy television advertisements aimed at primarily children. Digital game marketing was just in its infancy in the '90s, when the internet started becoming the latest greatest thing, but it was almost exclusively done through on-website image or text advertisements. Gaming was still considered rather niche. As the 2000s rolled around, some advertising started leaking into the games themselves, sometimes just as banner ads within sports games, the result of sports marketing blending into gaming through an overlapping genre. However, with the advent of first video streaming platforms, like YouTube, and then live streaming platforms, such as Twitch, suddenly interaction boomed, and with it came a new marketplace for advertisers to spread brands.
Game marketing has had exponential growth in the last half a decade as more and more people are flocking to live streams to watch an online personality play their favorite game, or as cell phones became ubiquitous, and so too did mobile gaming. Game marketing covers both the advertising of video games themselves, but also the products related to them, and it has continually innovated since its inception.
The Rise of Streamers and Influencers
Game marketing gained a huge boost the day that online live streamers started going beyond live blogging and moved onto streaming their video game experiences. Suddenly, people could watch someone play a game that they may not have skill with, or the time to master, and also interact with the streamer, and the communities that started building around them. With these growing communities, it meant that there was suddenly a great place for sponsorships to start occurring, whether it was a video game sponsoring a streamer to play their game, or brands co-sponsoring a game and streamer. Computer component companies have been particularly successful in game marketing through streamers because they get to show off their hardware's capability in real time. As well, many indie developer games (such as Minecraft) almost owe their entire existence and vast popularity to gaming youtubers and twitch streamers for bringing a huge audience to buy and play their games, making them able to suddenly compete with the big budgets of AAA studios.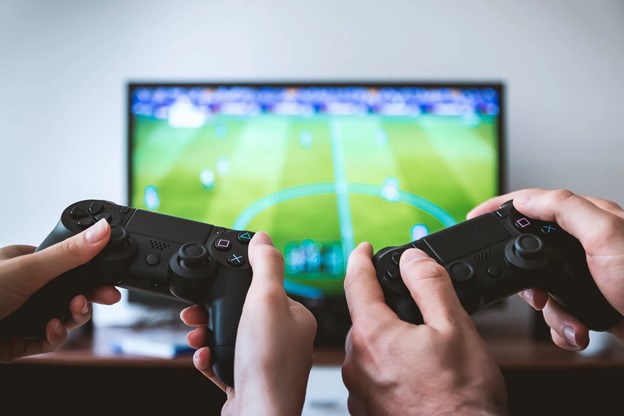 Instagram influencers and other influences have also benefited and helped the game marketing industry, especially with mobile gaming. Mobile gaming in general has a lower point of entry for people, so suddenly that even grandma is a gamer while playing solitaire or candy crush. The mobile gaming market is massive, and mobile game developers often sponsor influencers to advertise their games.
Elongated Lifecycles
When advertising other types of media, like movies or tv shows, they have a rather low length of time where profitability is gained. With movies, you only have a few weeks to be profitable at theatres, and with tv shows, the first few episodes could determine the profitability of the whole season. But with game marketing for video games, lifecycles are much longer; the average game will have a huge boost of players, streamers, and viewers in their initial week, and if successful, they could see a whole year of great viewership. This is elongated even further with regular DLC (downloadable content), so game marketing for branded products can see much longer lengths of success.
Reaching Every Demographic
When video gaming started out in the '70s and '80s, its core demographic was almost entirely male, and mostly below the age of 18. Stereotypes were always associated with them, and many of those still stick today; however, the audience of video games has greatly expanded to include every demographic. Whether it is PC gaming, console gaming, or mobile gaming, almost everybody has found some sort of game they enjoy playing now and then. They may not be playing it every day, like the old school gamers, but this expansion of gaming, especially with mobile, has meant that those marketing video games and video game products can now suddenly be a lot more broad in their advertising, or they can target specific demographics they couldn't before. This expansion of gaming demographics has probably led to the biggest gain in game marketing compared to anything else.
Game marketing is a very unique marketplace that has continued evolving constantly, more so than standard marketing. With the assistance of an expert in game marketing through an experienced agency, you'll be able to enjoy the boost your product needs to succeed.