The marketing landscape has evolved in the past decade and you need a marketing team which has knowledge of different marketing channels. According to Chris Higgins, Business head at Ideate labs, companies are facing difficulties in finding marketing staff with the right talent. The reason is the demand has outgrown supply.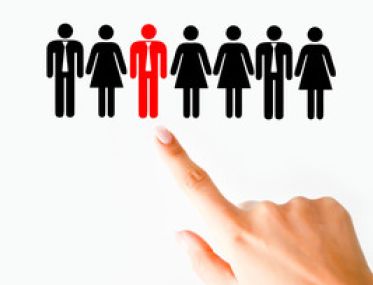 If you are looking to build a strong marketing team, you need to partner with marketing recruitment agencies. Here are some ways in which marketing staffing agencies can find top talent for your organization.
Better Knowledge of Skills
As mentioned earlier, the marketing landscape has evolved, and your organization needs to tap right marketing methods to reach the target audience. Some popular digital marketing methods are search engine optimization, display advertising, Pay-Per-Click, social media marketing, content marketing, affiliate marketing and many more.
The knowledge and skills required to achieve success in different marketing channels greatly vary. Only a person who has a better knowledge of marketing job functions and relevant skills would be able to hire the right candidate. Since the digital marketing technology is always evolving, you need to also know the marketing trends to hire right candidates.
The in-house recruiters who hire for all job functions in your organization may not have updated knowledge of the skills required for different marketing positions. They would be required to spend a significant amount of time to research and gain the knowledge required for hiring right candidates for different marketing positions.
On the other hand, marketing staffing agencies are always on the field attending industry seminars, events, conferences, and meetups where they connect with business leaders and people in the marketing field. This allows them to get knowledge about different marketing trends and skills in demand.
Strong Talent Pools
Talent pools consist of pre-screened candidates ready to work on the job immediately. The talent shortage makes it difficult to find highly qualified candidates with right marketing skills. Recruitment agencies spend a lot of time every day to sourcing candidates and build talent pools.
The talent pools built by recruitment agencies have diverse candidates that include pre-screened highly qualified candidates looking for a job, silver medalists, referred candidates, sourced candidates, and candidates who have willingly joined talent pools to tap better job opportunities.
When you partner with marketing recruitment agencies, you get easy access to pre-screened candidates in the talent pool that might not be available in the open job market.
Passive Candidates
Passive candidates are the individuals who are not actively looking for a job but might be interested in growth opportunities. These candidates do not visit job boards or read job advertisements, and it is not easy to reach such candidates.
Recruitment agencies have wide networks and they know where the top talent is employed. Many passive candidates also keep in touch with recruitment agencies even after getting a job.
Upon your organization request, the recruitment agency can reach passive candidates and discuss the job offer. If the job offer is exciting enough, the passive candidate might get ready to join your company.
Quality Candidates
Marketing staffing agencies are specialist recruiters who are expert in hiring for different marketing roles. Their years of experience, deep knowledge of marketing job functions and relevant skills enable them to find the right candidate for the job.
Leading recruitment agencies conducts tests to ensure the candidates have skills required for the job. In some cases, the recruitment agency would also recommend some courses for candidates in their talent pools to gain marketing skills that are in demand. The result is the potential candidates referred by the marketing staffing agency are not only highly-qualified but also has the necessary marketing skills to achieve success for your organization.
Reduce Risk of Bad Hires
According to SHRM survey, the cost of bad hires can be astronomical. The recruitment agency employs different hiring strategies to reduce the risk of bad hires for their clients. Pre-screening of candidates, skills tests, background, reference, and criminal checks are some of the ways that reduce the risk of bad hires.
These are some of the ways marketing recruitment agencies search top talent for your company. Do you have questions or comments to add?