Today's kids are born with smartphones in their hands and laptops on their laps. They probably wouldn't even know why there's a mailbox outside their house. But for today's grownups, that same mailbox was once the most precious thing, the same mailbox which brought appointment orders, love letters, New Year wishes and get well soon postcards. That anticipation while waiting for a letter from a dear one and the sheer joy and surprise while receiving that letter, those moments are undoubtedly more personal and more memorable than a text message. People were/are emotional about letters and treasured them even after they read them. Letters were often read again and again, letters were even framed because they were so rare, yet so valuable. Probably, that is the reason direct mail marketing still works, even in the age of e-mails, smartphones and internet. Because people still like to open their mailboxes and hope there's a letter for them.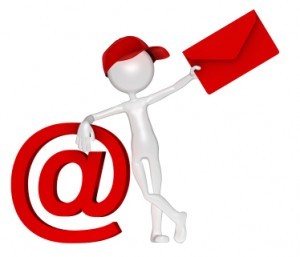 Direct mail marketing is proven to be more personal and responsive (if done the right way) and no wonder many companies still believe in direct mail marketing as an efficient marketing strategy. E-mails are often considered as spam and sales calls often end with a hello. But letters are neither spammy nor annoying, letters are still those rare and valuable things that don't see a trash bin as soon as they are received. Printing letters using variable printing services and sending them out is only one part of the direct mail process, but generating responses and revenue is the bigger part. It is indeed a costly affair to send out letters with stamps on them, personalizing them to each receiver. Hence it is only wise that a little time, money and effort is invested in getting positive response rates with each direct mail marketing campaign. Here are a few tips to achieve them, in the most cost effective manner.
• The first rule of direct mailers is to personalize them and make best use of the customer database. Try to know their likes and dislikes and customize the content and layout of the letter accordingly. Handwritten envelopes and letters are a great example of personalized direct mails.
• Speaking of database, try to analyze your customer behavior and focus on cost reduction and better targeting. It is of no use to repeatedly send costly mailers to customers who are repeatedly not interested in a particular product or service. Test and revise your database and always iterate.
• The reason why e-mails are spammed because they force the customer to do a lot of different things, all at once. Be clear about the message/information you want to convey and stick to the point. If good responsive rates are desired, it is wise to stick to a single pitch.
• A strong or catchy headline, valuable and reliable information, sales pitch that is more convincing than pushy and above all, information that is streamlined, well organized and detailed. One must follow these content rules to keep the customer engaged and in turn take actions.
• Rather than asking your customers to decide what they want, one could go a step further and try to be mildly suggestive. A call-to-action reflects your company's or brand's confidence and vision. Create a sense of value and urgency to your product or service by setting deadlines and last date offers.
• Word-of-mouth advertising is the most efficient form of advertising as the recommendation comes from a close person whose qualities and choices are always respected and often followed. The best way to get good responsive rates on direct mails (www.ehow.com/info_7851713_typical-direct-mail-response-rates.html) is by impressing your customers in the first place.
• When the whole world is immersed in websites and apps, direct mails can act as an effective bridge to bring your customer online through QR codes and website links. If you want good responsive rates, it is important to provide responding channels such as phone number, email id or QR codes so that the customers can easily navigate from a letter to a computer screen.
• Lastly, be it the content or the design, real stamps or handwritten envelopes, always try to be different and better than your competitors by standing out in the crowd, requiring customer attention and inspiring them to take actions.