In the digital era, you may be tempted to move to online advertising solutions such as email, social media for marketing especially, given the low cost of these medium, but ever wonder if your email or social media messages get to attract the attention of your target audience. Experience shows most of promotional emails go straight to trash. Similarly, the promotional content on television, radio, may or may not, catch the attention of a wider audience.
On the other hand, direct mail solutions like post cards, brochures, etc., have the power to get into the hands of the specific, target audience and guarantees that your message gets into the hands and eyes of the recipient of the direct mail. Businesses have been sending such marketing material for long now, and they continue doing so proves the efficiency of this form of advertising.  Sales letters, brochure, order form, prepaid return envelope, etc.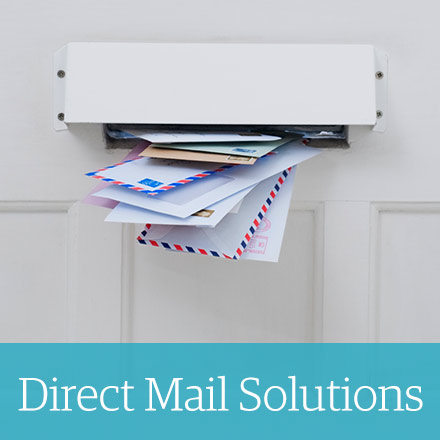 Direct mail solutions are highly persuasive and with the help of the digital media, they offer a new and unique perspective to the age-old format of mail order advertising.  Appealing to the senses of the audience, these tools help engage better with your target audience. Your organization too can benefit from sending mails solutions directly to the physical addresses of your target customers. Some of the benefits of such direct mail services are:
•  Direct Targeting of the specific market: Advertising on mediums such as radio, television, and internet offer generic targeting of the customers, as against direct mail solutions such as sales letters, post cards, flyers that offer great ways to target specific customers, and markets for better leads and sales. Update your mailing lists, so you can better target according to the demographics', gender, age, etc., as such targeting helps in identifying the right leads that can convert into sales.
•  Cost Effective: Many consider direct mail solutions as cost intensive, requiring huge spending on designing and printing of brochures, sales letters, etc., but the advancements in technology have made many software available to help easy designing and printing of such brochures, flyers, etc., in a very  cost effective manner.  Additionally, direct mail helps you share the costs when you collaborate with other businesses to send out your marketing materials as inserts in their brochures; you can also in partnership with many businesses in the region can come up with a coupon booklet, which has a wider reach.
•  Wider Reach: Digital marketing has a global reach and a huge competition; in addition, experience proves that people do not go beyond first few pages of search results, meaning to gain any visibility you will have to appear in the first few pages. When competing at a local or a global level featuring in the very first few pages becomes a tough task. On the other hand working with print and mail services provider, you have the benefit of gaining visibility and sending your message across to the target customers.  In addition, aged consumers, busy consumers, and people who do not have internet access  may not get to know about your brand with digital marketing, radio or television marketing if they do not see the particular programs or space where you advertise your products and services, direct mail gets your message straight into the hands of target customers.
•  Personalization: Direct mail solutions helps create that personal relationship with your prospects and existing customers, you address your customers or the mail recipients with their name rather than saying, "Valued Customer," you also create a unique and a compelling story about your products, services and how they are of help to your customers. People like to hear stories and compelling stories will leave a lasting impression, direct mail (www.wisegeek.com/what-is-direct-mail-advertising.htm) offers you a chance to leave such an impression on your prospects.
•  Measurable: The US department of Posts says that the success or performance of campaigns for a direct mail solution such as print coupons, etc. is highly quantifiable, and measurable. When a store advertises its products with a direct coupon, they can include a coupon code in the coupon book, sales brochure etc., for presentation at certain stores to avail free samples or discounts on purchase of companies products. It becomes easy to measure how many consumers have used such promotions free items and discounted prices.
Direct mail solutions works wonder when used in combination with other channels such as electronic, print, etc. Experience shows that with the right strategy direct mail improves the response rate for other channels, as well!